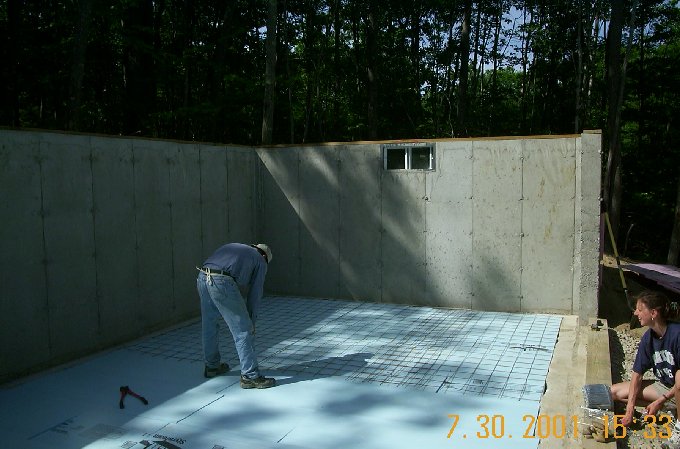 Put insulation between the gravel and the wire mesh first.
Styrofoam sheets are fine but will break up and crack when you walk on it
and when they are pouring the concrete!

The Barrier™ under concrete thermal insulation (Available here!)
comes in rolls and is flexible and comes with an included vapor barrier!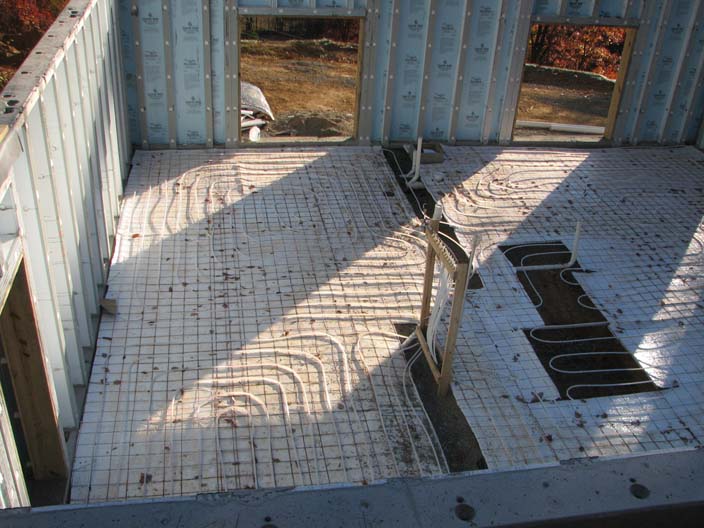 After laying down the 6" wire mesh, use wire ties to attach the Pex Pipe,
so it does not float to the surface and ruin your finished floor!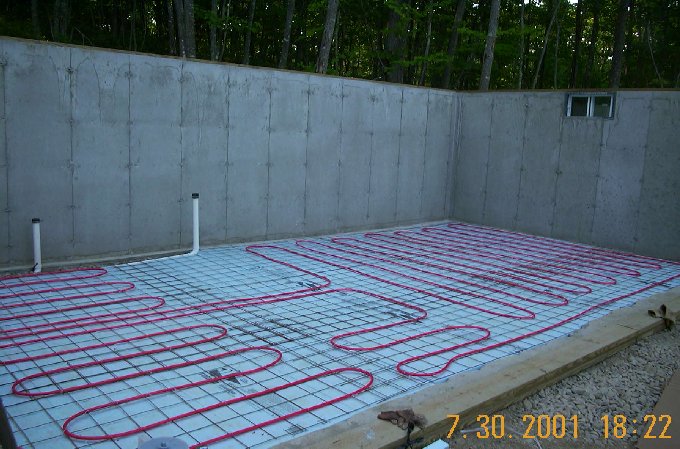 Ready to pour!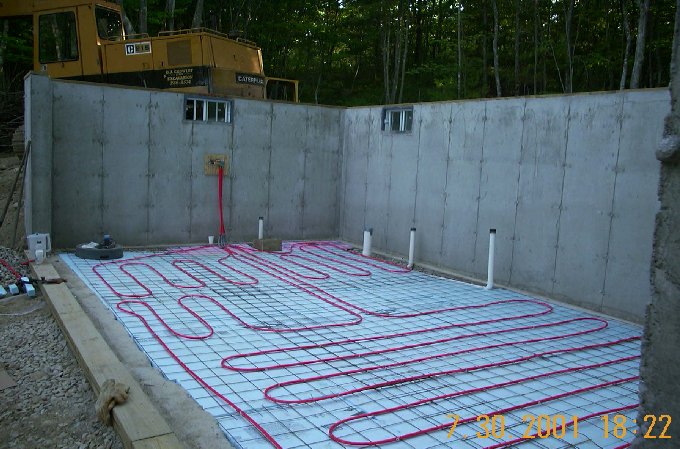 UNinsulated BARE PEX pipe for use insice a home in heated air space to make connections to the insulated Pex to SAVE MONEY! Can also be run between different heat exchangers with in a building or to get to and attic furnace.
This is also used for in-floor radiant heating plus slab radiant heating with 1/2" Bare Pex.. (Oxygen barrier recommended)
Smaller piping is much easier to install!
It can be purchased for as low as $39.00 a 100 foot roll (.39 per foot/ non-barrier)
| | | |
| --- | --- | --- |
| | 3/4" | |